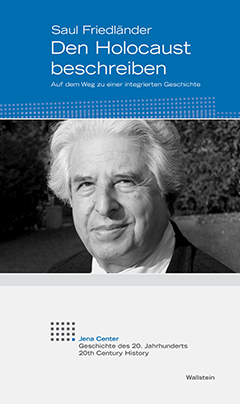 Content
Saul Friedländler`s two-volume representation of »The Third Reich and the Jews«, published last year, was a prize-winning historical masterpiece. The volume we are concerned with here documents his public lectures and discussions as the first guest professor at the Jena Center for the History of the 20th Century. It focuses on questions concerning the sources, methods and perspectives of holocaust research. Informative discussions with colleagues and young researchers give additional new insight into the personal biography of Saul Friedländer, who survived the holocaust by hiding in a monastic school in France.

Rights sold
Italy: Laterza & Figli



Saul Friedländer
born in Prague in 1932, Professor at the University of California in Los Angeles. For the first volume of his work on »The Third Reich and the Jews«, which has been translated into many languages, he was awarded the Geschwister-Scholl Prize. In 2006 the second volume was published, for which he was awarded the Leipzig Book Fair Prize in 2007.
Rights sold
Rights available