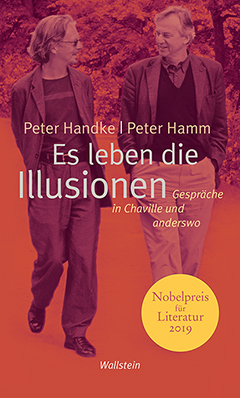 Content
The circumstances for a conversation between Peter Handke and Peter Hamm are almost too ideal. They have known each other for over forty years and have long been close friends. This is not simply a meeting of author and literary critic (or literary scholar): both men are authors who started on their way in literature in the 1960s and who know the creative process from both sides. Their literary careers reflect the conditions and facets of writing to an extraordinary degree: Handke not only in his own novelistic endeavors but also in his translations and in writing concerning other authors, and Hamm as a sympathetic and knowledgeable critic nearly without equal.
When Peter Hamm questions Handke - about formative elements of his childhood, his mother, the years in boarding school and university, literary beginnings, Kafka, Wim Wenders and Thomas Bernhard, Yugoslavia and Germany, and the relationship between play and prayer in literature - it is immediately obvious that he knows Handke's work in all its aspects and particulars. He creates a conversational space that Peter Handke readily moves through with an expansive and unprecedented openness - grateful for this motivation, contradicting, feeling around and searching for the exact formulations, and poking fun at things. Not the least at himself.

An impetus for these conversations was Hamm`s film on Handke, »The Melancholic Gambler«. That these conversations occurred over a long period of time and took place in an atmosphere of nearly unreal, dreamlike tranquility lends them a literary rhythm that demonstrates what literature can be today.

Rights sold
France: Christian Bourgois Editeur
Spain: Pre-Textos

Peter Handke was born in 1942 in Griffen, Kärnten. He lives today in Chaville, near Paris.
Peter Hamm, born in 1937 in Munich, is a poet, publisher, and literary critic. For many years he worked for Bavarian Radio. He lives in Tutzing.
Rights sold
Rights available