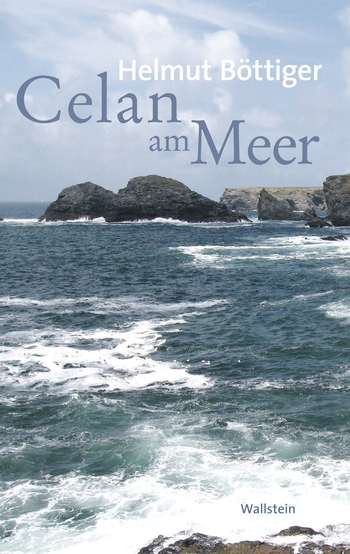 Content
Helmut Böttiger goes on a literary journey to the wild landscape of Brittany – ­following the traces of a great literary love and the echoes of this enchanting part of the world in the poetry of Paul Celan.

This book tells of Brittany and of love – the love between a destitute German-speaking Eastern Jew and a daughter from the higher ranks of the French nobility. It also tells of the love between Ingeborg Bachmann and Paul Celan, the greatest of happiness coupled with existential danger. In the year 1960, Gisèle Celan-Lestrange, the wife of the lyricist Paul Celan, asked her husband to leave Paris with her and go to live in Brittany for at least a year. To Trébabu, a timeless place. Not a great deal is known about their stay. Brittany must have been an exceptional retreat for Celan – a secret. Almost 50 years later, Helmut Böttiger follows in Celan's footsteps, making his way to Brittany. He traces the raw beauty of the region, its centuries-old secrets. He travels to the coastline, to the mysterious menhirs, he meets the reticent inhabitants who, when they sense that someone is truly interested, suddenly begin to tell their stories. In this way, the secrets do not die out, but return to life with even more vivid contours than before. Böttiger's book, first published in 2006, has been edited and updated for this edition. It provides a substantial contribution to Celan's biography and a guide on how to read poetry and landscapes.


Helmut Böttiger, born in 1956, worked as the literary editor of various daily newspapers for many years. Today he lives in Berlin and works as a freelance critic. As a proven specialist on the life and works of Paul Celan, he has received the Alfred Kerr Prize, the Ernst Robert Curtius Prize and the Leipzig Book Fair Prize (for his book on Group 47).
Rights sold
Rights available