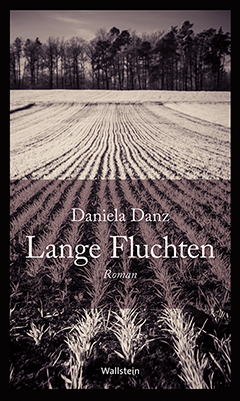 Content
An adventure story about the abysses of the human ego, a modern legend – rich in imagery, mysterious, compelling.

He has the feeling that everything around him is strangely far away, even though, at first glance, all appears to be fine. Cons, whose full name is Constantin, lives on a plot of land, together with his wife and two boys. However, the word »together« cannot really be used to describe it: once upon a time they wanted to build a house, but now they are still living in two temporary containers on two levels - Cons downstairs, his wife and children upstairs. Something inside Cons seems to have broken; since he experienced a »lapse« during an exercise as a regular soldier, which he can only vaguely remember, it is as though he has fallen out of the world. Yes, the world has become lost to him.
Unable to tear himself away from focussing on a goal that no longer exists, Cons drifts out of former friendships and family life into an aimless stalking that goes on for nights on end.
Inspired by the legend of the Roman general and hunter Eustachius, Daniela Danz writes a radical book about the power of failure and the futile courage of a man who makes a last desperate attempt to resist the alignment of his life, before falling into the nightmarish unreality of escalating events.


Daniela Danz was born in 1976 in Eisenach and studied art history and German literature in Tübingen, Prague, Berlin and Halle, where she wrote a doctoral thesis on the subject of hospital church building. She works as an authoress and is the director of the Schiller House in Rudolstadt, lectures at the University of Hildesheim and lives with her family in Kranichfeld.
In 2012 and 2013 she was awarded a grant by the German Literature Fund and the Thuringian literary scholarship.
Rights sold
Rights available