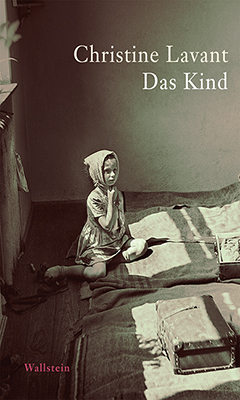 Content
Rights available!

This story, written in 1945/46, marks the debut of the authoress Christine Lavant, in which she writes about the life of a child in a sanatorium. Throughout the narrative, she remains in the girl's world of thought, scarcely understanding the mysterious and existential events going on around her. Many of the themes that arise later are touched upon here in an impressive way: illness, physical impairment and society's discriminatory approach towards it. In contrast, she shows the dignity of the individuals afflicted, who strive to affirm their own existence in antiquated circumstances governed by religion and superstition. From early childhood onwards, Christine Lavant herself suffered from various serious illnesses. This allows her to empathise with her figures in a special way: her writing is based on her own fate, or at least on real situations she experienced during her many stays in hospital. It is not pity that speaks from the texts, but a precise way of observing and acknowledging the severity of the situation from extremely close quarters. This is the source of the enormous power of Lavant's literature.

The story was first published in 1948. It has been out of print for several years. This new edition is based on the original manuscript of the authoress, which has been reworked and corrected only in the case of obvious slips of the pen or errors.


Christine Lavant
(1915 –1973), born in St. Stefan in Lavanttal (Carinthia) as the ninth child of a miner, was a lyricist and narrator. She finished her school education early due to bad health. For decades, she supported the family by knitting. She was awarded the Georg-Trakl Prize (1954 and 1964) and the Grand Austrian State Prize (1970).
Rights sold
Rights available