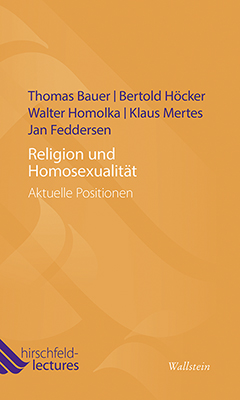 Content
In the main monotheistic religions of the world, sexual desire between individuals of the same sex is at least a matter of controversy; more usually it is rejected and viewed as a punishable offence. Aside from liberal interpretations, the role of sexuality is always seen as solely serving the purposes of reproduction.
Although there is material that tells of love between people of the same sex in the various theologies and interpretations of the respective sacred scriptures, in popular religious ways of life people remain attached to the conservative, traditional understanding. Homosexual behaviour is seen either as a sin, an illness, or even as a perversion. An individual who leads a gay or lesbian lifestyle will have difficulties in finding an equal standing as a member of one of these religious systems. Only liberal groups within Judaism and Protestantism actively integrate non-heterosexual relationships into community life.
This volume assembles four interpretations of religious scriptures and records that reflect current discourse on the debates surrounding homosexuality and religion.

How do the monotheistic world religions stand on the subject of homosexuality? Four perspectives of same-sex love in Catholicism, Protestantism, Judaism and Islam.

The Authors
are members of high religious institutions in Germany, except for Thomas Bauer, who is a well-know Islam researcher.
Rights sold
Rights available