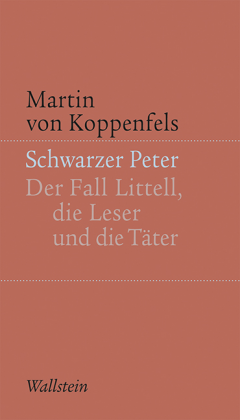 Content
Identificational Reading on the Example of the Novel »Les bienveillantes« by Jonathan Littell.

Jonathan Littell's »Les bienveillantes« (2006) sparked a debate in France and Germany.
At the heart of the provocation was the fact that the novel urges the reader to identify with the Nazi perpetrator.
Von Koppenfels takes this case as his starting point for investigating the cryptic aspect of identificational reading. He examines the literary tradition of the infamous first-person narration, the psychological mechanisms that activate this kind of perpetrator account and the role of the German language in this literary game of control and repulsion.

The Author
Martin von Koppenfels, born in 1967, Professor of General and Comparative Literary Studies at the Ludwig Maximilians University Munich.
Rights sold
Rights available