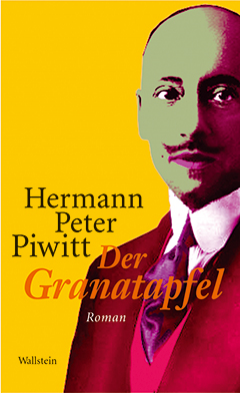 Content
Northern Italy at the end of the Second World War - at his home at Lake Garda the poet, war hero and lady-killer Gianbattista Taumaturga, now retired and over eighty years old, is writing his memoirs. Throughout his life, as though in a trance, he has never been afraid to rise to any challenge that has come his way, and most of his ventures have been successful. At twenty years old, a mere boy from the provinces, he seduced and married Eleonora Duse, one of the best catches from the highest echelons of Roman nobility, who gave up her good name and fortune for his sake. With debts amounting to millions he is forced to flee to France, from where he instigates Italy`s entry into the First War. A general for all three arms of the service, he stages daring escapades at the border between Austria and Italy. His final ploy - the occupation of the Yugoslavian border town Flume in 1919 - serves as a signal for the fascist putsch under Mussolini.
»The Pomegranate« recounts motifs from the biography of Gabriele D`Annunzio (1863-1938), a life spent in the coordinates of love and death, a life full of affairs and plagiarism, debts and duels, mystification and fame. His autobiographical confessions alternate between self-justification and self-accusation. A barrage of abuse, lamentation and buffoonery all in one.


Hermann Peter Piwitt
born in 1935, grew up in Frankfurt am Main, studied sociology, philosophy and literary studies and was an editor at Rowohlt Publishers. When his first work »Herdenreiche Landschaften« was published in 1965, he immediately became a literary tip - a large number of novels and stories followed; he also made a name for himself as a brilliant essayist. He has received several awards. Today, Piwitt lives in Hamburg.
Rights sold
Rights available