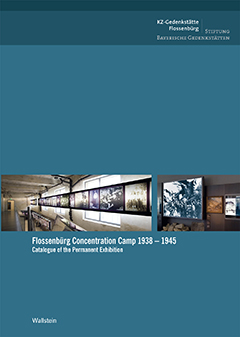 Inhalt
Between 1938 and 1945, nearly 100,000 people were imprisoned at the Flossenbürg concentration camp and its numerous subcamps. Nearly 30,000 prisoners died at the camp complex. Nonetheless, for many years the history of the Flossenbürg complex was largely forgotten. The exhibition »The Flossenbürg Concentration Camp 1938-1945« is the first comprehensive survey of the history of the Flossenbürg camp and its subcamps. This catalogue reproduces all the documents, artifacts and images contained in the exhibition.
Located in the camp'

s former laundry building, the exhibition encompasses the prehistory, founding and development of the Flossenbürg concentration camp. It focuses on eleven broad themes, from forced labor in the quarry, to executions and mass murder, to economic factors and armaments production in the camp. The chronological survey concludes with an examination of the Flossenbürg subcamps and the chaotic final phase of the war, including the death marches and the liberation of the camp in April 1945.
The experiences of the prisoners figure prominently in the exhibition. Numerous objects and artifacts evoke the conditions of incarceration and the experiences of survival and death at the camp. Personal photographs, writings and works of art document the diversity of backgrounds and nationalities of the camp inmates before their arrest and deportation. This biographical approach forms a deliberate counterweight to the depersonalization and dehumanization that characterized the experience of the forced community of prisoners at the Flossenbürg concentration camp.