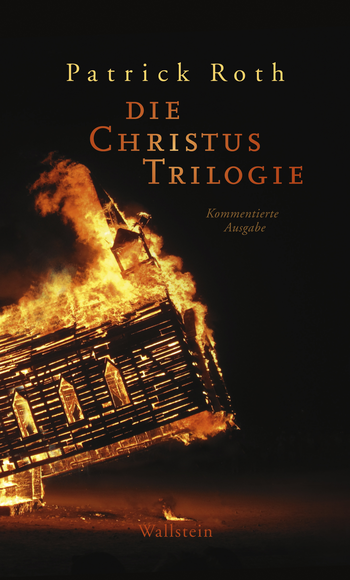 Content
The three Christus novels by Patrick Roth – Riverside, Johnny Shines, Corpus Christi – published for the first time in one volume, with an excellent commentary by Michaela Kopp-Marx.

Since it was first published in 1998, the »Christus Trilogy« has had the reputation of being an erratic block in the landscape of contemporary literature. Diverging from the postmodern Zeitgeist, Patrick Roth set out to build a bridge back to biblical themes, creating a new version of their frozen images in the form of immensely authentic stories (»Riverside«, »Johnny Shines« and »Corpus Christi«). The suggestively filmic style of narration, the symbolic access and the unorthodox mixture of elements from popular culture and mythology remove Christian mythologies from their traditional theological contexts. Baptism, healing, reawakening, crucifixion and resurrection are newly experienced in their numinous dimension. Expressed in a language that is rhythmic and full of imagery, laden with suspense, mysticism and momentousness, Roth's poetic constellations of Christian myths have an overwhelming presence, a provocation in our times of non-transcendence.
The commentary, compiled by Michaela Kopp-Marx, gives an introduction to the structure and interpretation of the texts. It provides the reader with an extensive commentary, naming the main sources, contexts and subtexts of each work and offering basic approaches for interpretation.


Patrick Roth, born in 1953 in Freiburg / Brsg., lives in Los Angeles and Mannheim and works as a freelance writer. After his artistic beginnings as a director and scriptwriter, he developed his characteristic style as a narrator of biblical/mythical themes, newly dramatised in a cinematic, present-related form. For his literary accomplishments he has received many prizes, including the prize awarded by the Bible and Culture Foundation, the Hugo Ball Prize and the Konrad Adenauer Foundation Prize for Literature. He has also been awarded lectureships in poetics at the universities of Frankfurt, Heidelberg and Hildesheim.
Rights sold
Rights available