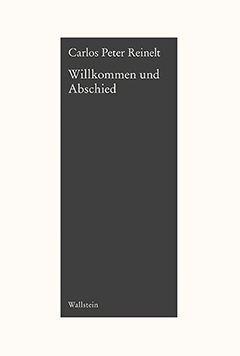 Content
An intense and shocking text on the theme of refugees and the way we handle them.

Carlos Peter Reinelt takes huge risks in his first literary work. His narrator is a young hooligan, someone whose first words are »damn it!«, a man who uses jargon interlaced with an incessant flow of swearwords. Above all he is irritable, everything irritates him, especially the stale air, the lack of space, the children crying, the mothers singing. Then he speaks of Allah and a story about something that happened in his native village. Something not very pleasant. The author does not allow the young man to reveal where he is, but whoever has seen and heard the news in 2015 has no difficulty in guessing: in a dark box on the back of a lorry. This is a person who is talking for his life. The way the author uses language and graphic tools has something about it that takes one's breath away: the words sway with the rhythm of speech, taking on a meaning which is lost and then regained, words that are newly spelled out, framed by Goethe's »Welcome and Farewell«.
The fact that such a young author has turned his attention to this explosive topic is remarkable. Can it be a success? Reinelt's text provides the answer to this question.

Carlos Peter Reinelt, born in 1994 in Lustenau/Vorarlberg. Colombian mother, father from Tyrol, secondary school in Bregenz, winner of federal state competitions in mathematics and philosophy, ski jumping in the field of competitive sports, rock and metal bands, political work. He is currently studying German, philosophy and psychology in Salzburg.
Rights sold
Rights available