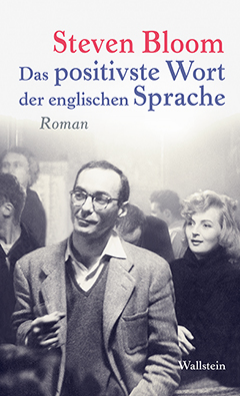 Content
International rights available through Wallstein!

No one writes such quick, wicked and absurdly twisting dialogues as Steven Bloom.
As a college student, Norman Goldstein falls in love with a black fellow student and marries her, against all opposition. Throughout his career, first as a mail sorter, then as a social worker and finally as a university professor, he continually becomes embroiled in dialogues that are completely politically incorrect: about children and parents, sexuality, marriage and the many-faceted relationships between man and woman, religion, racial discrimination and homophobia, the Irish and the Jews, the Vietnam and Iraq wars, terrorism and the conspiracy theories following the WTC attack.
Bloom refers to every conceivable prejudice and cliché there is, stirring up high-level politics and history as well as the most private of personal fates. He never settles for an easy punch line – on the contrary, he sets alight a firework display of them, from the midst of which elements of sadness and comedy slowly emerge.

Steven Bloom
Born 1942 in Brooklyn, New York, the son of a Polish Jew; lives in Heidelberg. He was a radio journalist in the USA, and has worked at the University of Heidelberg as a lecturer for American studies for many years.
Rights sold
Rights available