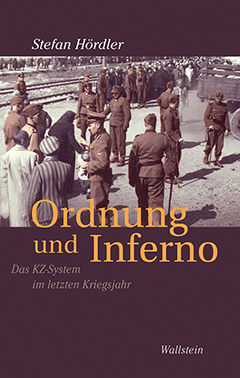 Content
A fundamental reassessment of the final phase of the Nazi concentration camps.

Stefan Hördler calls into question the current state of research on the final phase of Nazi concentration camps, which suggests that they were characterised by disorganisation, chaos and arbitrariness. He shows that, from March 1944, a complete reform of the concentration camp system came into effect, and that the last year of the war represented an autonomous phase in the genesis of the camps. From 1944, the Nazi regime pursued two aims: firstly forced economisation, and secondly the stabilisation of the camp system. In order to analyse both dimensions, the author introduces the term of rationalisation, under which both the mass murders and the utilitarian-oriented »selection« of prisoners who were fit for work can be classified together as elements of this development.

Winner of the Tiburtius Prize, awarded by the universities of Berlin (2013).

Stefan Hördler, born in 1977, research associate at the German Historical Insitute Washington, 2011-2012 research associate at the Institute for Contemporary History at the University of Vienna, 2009 fellow at the Center for Advanced Holocaust Studies of the U.S. Holocaust Memorial Museum.
Rights sold
Rights available