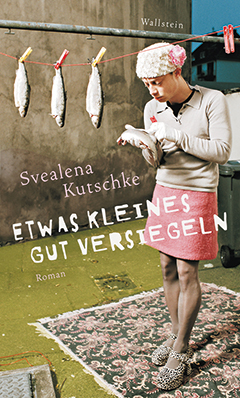 Content
»Is life a strange system of caverns«? Wonders Lisa, as she breaks off her photography studies, climbs to the arch of a bridge and throws her camera onto the railway tracks. Australia seems just about far enough away for her now. She goes to Sydney to live with Marc, her brother's attentive ex-boyfriend, and throws herself into life in the fast lane. Without stopping for breath, she seeks out new acquaintances and joins the enigmatic night people on Oxford Street. But photographs continue to be important to her, even in Australia. Not only because she has brought six undeveloped films with her, hidden pictures of someone who used to mean a lot to her and probably still does, in a lost kind of way. But also because she finds a single photograph on the street, a picture of her in completely unfamiliar surroundings.
She allows herself to be drawn into the strange game and goes off in search of the café, accompanied by the ironic and philosophical questionings of the artist duo Fischli and Weiss. And so she moves hand by hand through the oddness of her daily life, dreaming up explanations with great enthusiasm, despairing that everything always turns out to be quite different to how you thought it would be, and is confronted with new, quite unexpected things. The borderlines between dream and reality become blurred, not to mention the polarities of gender.
A debut of extraordinary powerful language and worldliness, telling a tale of people looking for happiness in unusual places.

The Authoress
Svealena Kutschke, born in Lübeck in 1977, studied cultural affairs and aesthetics in Hildesheim and now lives in Berlin. In 2006/2007 she received a workshop scholarship from the Jürgen-Ponto foundation. Prizewinner of the open mike at the Literary Workshop in Berlin, 2008.
Rights sold
Rights available