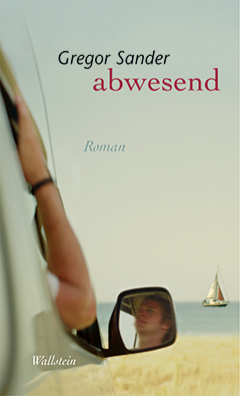 Content
Absent
A Novel

Christoph Radtke, in his early 30s, could have it worse. Even after losing his job with an architecturefirm in Berlin, he doesn`t seem to have to worry too much about how to manage. His mother has just called, telling him to come to Schwerin, to the family home. She wants to spend some time in the Canary Islands, and in her absence Christoph is to care for his father, who since a stroke some months before has been in a waking coma. This duty actually belongs to Kristina, a young Bulgarian, who raves about the times she played in a renowned orchestra in her native land. Christoph lies down next to the old swimming pool. When it was built, in 1974, it was the only one in the city, a symbol in stone of the power of a middle-class family to overcome the socialistic dreariness. But Christoph wants to know nothing about the past: he is instead waiting for a future.
He wants to have some peace here, but he's not going to get it. Who was his father and what did he want out of life? The silence of his father in life, as if in death, is interrupted by a peculiar letter from Switzerland. The son is suddenly far more active than he would like to be.

Rights sold:
Spain: El tercer nombre
Arabic: Kana'an

Gregor Sander
born in 1968 in Schwerin, was trained as a locksmith and nurse before studying German and medicine. After attending the Berlin School of Journalism he lived as an independent author in Berlin. His first book of stories, »I Was Born Here«, was published in 2002.
Rights sold
Arabic: Kana'an Publishing House
Spanish: Editorial El Tercer Nombre S. A.